Store Upgrade Update
Making progress on completing the store update we started a few days ago and product options are working again, though they are not indicating items that are temporarily out of stock. Size charts are also not displaying right now. should have both issues fixed soon - thanks for your patience!

---
Statues and Plaques of Ancient Egypt
Subcategories in this Section:
Showing 1 to 60 of 116 (2 Pages)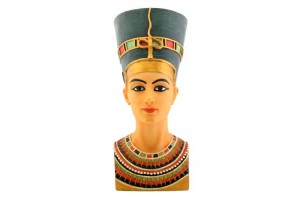 Statues and Plaques of Ancient Egypt
Egyptian statues have been popular for more than five thousand years. Explore our selection of ancient Egyptian dieties: Anubis, Horus, Sekhmet, Bastet, Osiris and the royal scarab as well as replicas of King Tut's treasures, the Pyramids an Sphinx of Giza and more.  Evoke the rich mystery of ancient Egypt with our amazing Egyptian decor.
Our Egyptian statues and Plaques celebrates the art and design of Ancient Egypt in museum grade replicas as well as modern pieces inspired by Ancient Egypt.
For a lot more Egyptian pieces, shop our Egyptian Marketplace.