Jewelry at Egyptian Marketplace
In This Category: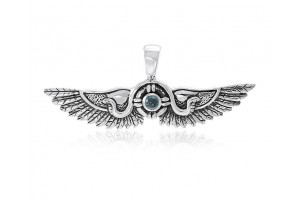 Wear a bit of Ancient Egypt in beautiful, sacred adornment.
Throughout ancient Egypt, jewelry was offered at temples, buried in tombs, presented as gifts and rewards, and worn to the temple and tomb, as well as to the marketplace. Egyptians adorned themselves in a variety of embellishments including rings, earrings, bracelets, pectorals, necklaces, crowns, girdles and amulets.
We offer a variety of Egyptian Jewelry including reproductions of historic pieces found in tombs and more modern designs inspired by Egyptian art.
---