Size & Other Options are Not Working on Some Products
Our techs are working on fixing the issue, but until fixed, please let us know which option you want in comments when checking out if the item does not show the option choice.
Article Search
Articles meeting the search criteria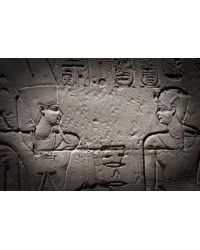 ... He is Horus who arose as king of Upper and Lower Egypt, who united the Two Lands in the Nome of the Wall, the place in which the Two Lands were united. From the Shabaka Stone, British MuseumThis most ancient of deities is most definitely not to be confused with Horus (Hor-sa-Isis or Haroeris), child of Isis and Osiris. In his earliest incarnation, Horus was a sky god whose name was "Hor," meaning either "face" or "distant," but he later evolved into a solar deity during the introduction of the Osirian cult.The usual iconography of this god was of either a falcon or a man wit..
Showing 1 to 1 of 1 (1 Pages)