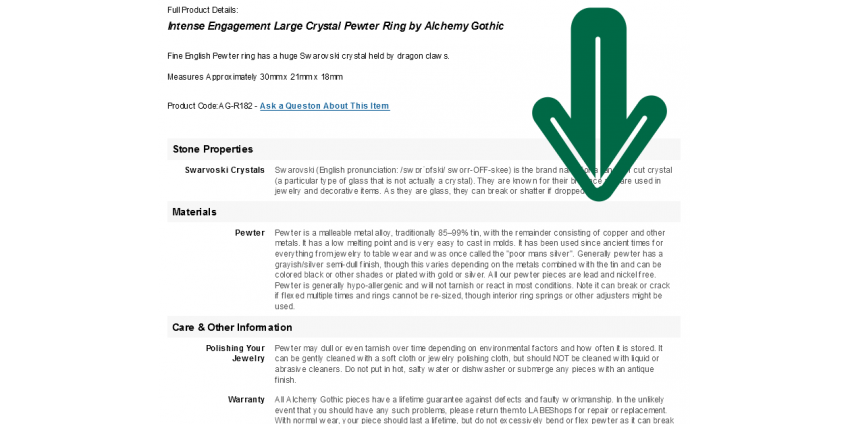 Just Scroll Down
Posted By: 1 Published: 09/29/2013 Comments: 0
Do you want to know more about a product I sell? Just scroll down!
I am in the process of refining the product pages to give you all the vital information right up top - name of the item, brief description, price, key elements of it, options it might come in, photos of it, etc. But then there is yet more to discover about the item just by scrolling down further!
As you scroll, you will reveal details including a more detailed description, size chart, properties of the materials used in the item, delivery options for it, warranty and care information, where it is made, fitting guides and more when applicable to that item. Items I've added after September 15, 2013 will have a lot of information, items before this time will have a little less probably (but will be completed over time).
You will also find similar or related items you might also love (or love even more!)
And of course if you ever have a question, just click on the "Ask a Question About This Item" link you will find below the detailed description section or use the "Chat with Us" button to talk to me about it!
Comments